Dementia Awareness Month runs from 1 September to 30 September every year.
The purpose of Dementia Awareness Month is to encourage Australians to become dementia-aware, have a better understanding of what it is like for a person to live with dementia, and ultimately be encouraged to create communities where people with dementia are supported to live a high quality of life with meaning, purpose and value.
The theme for 2017 is You are not alone and the main activities will be a series of seminars with international and local dementia experts and key note speakers:
---

8 September 2017 - Adelaide Entertainment Centre (Star Room)
Please note this seminar is sold out
A free seminar for professionals - Download flyer here (Sold Out)
Expert guest speakers covering:
Dementia Australia's Virtual Dementia Experience
Enabling EDIE
The Dementia Friendly Home App
Virtual Forest
Cultura App
Is It Dementia online videos
Dementia resource website
Dementia is not a normal part of ageing, it is a chronic, progressive and terminal disease.
Dementia Australia SA's modernising dementia care event is an opportunity for professionals to learn more about dementia support and the exciting innovations happening in the space of virtual and digital technology.
Guest Speaker:

SPECIAL GUEST SPEAKER – DR TANYA PETROVICH
Dr Tanya Petrovich is Business Development Manager, Learning and Development, Dementia Australia Vic.
She completed studies in the field of Genetics and Neurobiology at the University of Melbourne and Post-Doctoral studies at the Marie Curie Research Institute, UK. She has spent many years teaching in the fields of Science, and Health Science. She joined Dementia Australia Vic in 2008.
In 2012 Tanya was instrumental in initiating the Dementia Australia Vic dementia consulting services on the built environment which has now further developed a focus on leadership in dementia care practice.
Tanya leads the Dementia Australia Vic Learning and Development's team applying innovations in technology throughout dementia care education. This includes the Virtual Dementia Experience, an immersive sensory environment at the Perc Walkley Dementia Learning Centre which won the 2014 Victorian iAward, National iAward for Education and APICTA award for E-learning, 2015 Victorian Public Health Award-Gold Winner. The Virtual Dementia Experience gives participants an understanding of what it might be like to have dementia and also how the built environment impacts on the person living with dementia.
---
About Information Day
Caring for someone with dementia can be challenging, both physically and emotionally. Dementia can influence a person's behaviour including memory loss, wandering, depression, aggression, false ideas, and loss of inhibition. Although these can be challenging, there are many strategies that may help you in the caring role.
Dementia Australia SA's Information Day is an opportunity for family carers to learn more about dementia, dementia research, the signs and behaviours of dementia, and strategies around loss, grief and resilience. The day provides an opportunity to network and socialise with other carers. Morning tea, lunch, and afternoon tea will be provided.
Date: Wednesday, 20 September 2017 - 9:30am - 3:30PM
Address: Eagles Function Centre, Oval Ave Woodville South, SA 5011
Register now (link is external)while tickets are still available! 
Download the flyer - CLICK HERE
---
Guest Speakers
DR CATHY SHORT BIO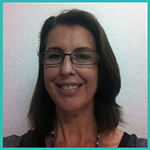 Dr Short graduated from the University of Adelaide Medical School in 1995. She has a special interest in Behavioural Neurology and the Dementias as a group of disorders. Dr Short will be presenting on medical trials and research into a cure for dementia.
---
WENDY HALL BIO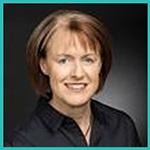 Wendy has worked within health for over 20 years and currently as a Consultant within the Dementia Centre. Her role focusses on education and mentoring for health professionals and aged care staff. Wendy will be discussing the various behaviours that can occur post a diagnosis of dementia.
---
LEAH KLIMIONOK BIO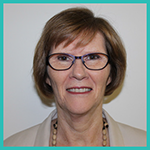 Leah has been a counsellor at Dementia Australia SA since 2008. She has a passion for supporting people impacted by dementia, their families and carers. Drawing from her years of experience, Leah will be speaking on grief, loss, and resilience.
---
AN ADDITIONAL GUEST SPEAKER TO BE ANNOUNCED!
---
BOOKINGS ESSENTIAL
If you are unable to book online, please:
Call: (08) 8372 2100
Email: sa.admin@alzheimers.org.au
Information Day - For Family Carers of People with Dementia
---
Living Well With Dementia: How Can GPs Help?
Topics Covered Include:
- Understanding Dementia
- Treatment Options
- Early & Timely Diagnosis
- Questions & Answers
Date: Thursday 28 September 2017
Time: 6.30pm - 9.00pm (doors open at 6.00pm)
Venue: Port Lincoln Hotel, Ballroom, 1 Lincoln Highway, Port Lincoln SA 5606
Cost: No Charge
3 COURSE DINNER & DRINKS INCLUDED
Special Guest Speaker
Asscociate Professor Mark Yates, Consultant Physician in Geiatric Medicine
Associate Professor Mark Yates began at Ballarat as a Geriatrician on JB1(the Jim Gay Unit), was Clinical Director of Sub Acute Medicine from 2001 to 2009 and Clinical Director of Internal Medicine from 2007 to 2012. He has been active in medico-political circles most of his career - an AMSA delegate to the IFMSA in 1997 and 98 and the first student representative to AMA Vic Council. He has been a member of AMA Federal Council and AMA Victoria President from 2005-2007.
Associate Professor Yates is Chair of the IMS Research Group, a member of the BHS St John of God Ethics Committee and Principle Investigator for the Bapineuzemab Study. His current roles are Consultant Geriatrician at QE, Clinical Consultant of CADMS (Cognitive, Assessment and Dementia Management Service), Project Head of Cognitive Impairment Identifier Program, Director of Clinical Studies - Deakin University and Clinical Tutor at University of Melbourne. He is a past member of the Pharmaceutical Benefits Advisory Committee and a current member of the Ministers National Dementia Advisory Group.
His main areas of clinical interest are dementia and memory disorders, continence management, constipation, airways disease and health care delivery in an ageing society.
Living Well With Dementia: How Can GPs Help?
---
A series of posters have been developed to promote dementia awareness. These are available for printing by clicking on the link below:
Poster 1 - If your are living with dementia you are not alone
Poster 2 - Life does not end with a diagnosis of dementia
Poster 3 - If you are worried about dementia, you are not alone
Poster 4 - If you'd like to know more about dementia, you are not alone
Poster 5 - Many younger Australians are living with dementia
Poster 6 - More than 413 000 Australians are living with dementia
Poster 7 - Living with dementia can be lonely
Poster 8 - stamp on black
 or teal
For Media
Key facts and statistics for media